History
Birth of the place: hunting castle – at the beginning of the Budakeszi forest
In front of the confectioner's building of Béla Nagy there was a hunting castle in the area. Then the Budakeszi Forest started here.
Next to the building there was a forest at the site of the Szépilona carriageway, which is currently located.
The Béla Nagy Confectionery
It was built by Béla Nagy Nagy, a pastry chef, in 1913 – according to previous owners, the building was 103 years old (in 2015). The postcard on the front page testifies to this era. The pictures speak for themselves.
Source: http://www.museum-digital.de/hu/portal/index.php?t=objekt&oges=16305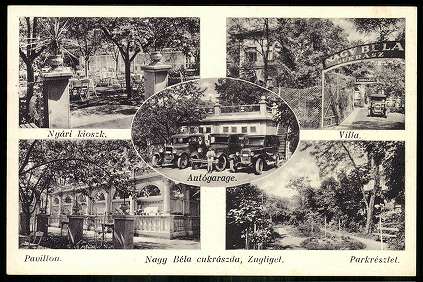 House  – "Villa"
It feels good that we can still look out of the windows in the picture in the upper right corner of the postcard. This building used to be the "Villa".
Pavillon
There is only one (part) of the Pavilion in the picture – this separates the restaurant from the parking lot on the property.
Auto garage
The garage is now home to the Remiz restaurant. But the parking lot shown in the picture is still used as a parking lot.
"Parkrészlet"
Today, the Park is home to the Szépilona tram station – some of the trams 56 and 18 park here.
More pictures of Béla Nagy confectionery from this time
We have been thinking about showing this here, but it also has historical / historical significance: the back of a postcard from the Béla Nagy confectionery – here's what: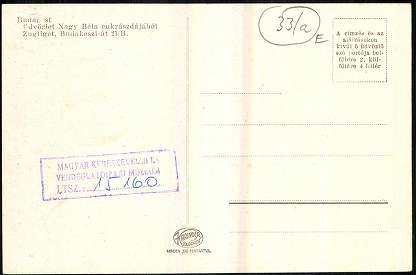 Note: The back of the postcard shows Budakeszi út 21 – this is not a mistake: the same property was already listed at Budakeszi út 21, Budakeszi út 7 and Budakeszi út 5.
The "2 filler" that appears on the stamp's location is questionable as referring to the pengo or the forint (possibly the crown), but if the building is really 103 years old, it is probably the pengo-penny. (Please, anyone who knows it better, confirm or disprove!)
A similar postcard from this time: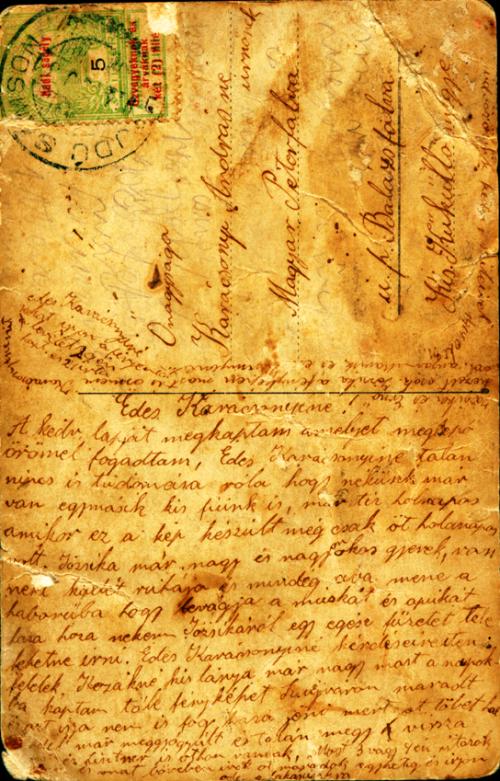 It is not dated, but the postage stamp shows that it was posted in Hajdúsámson on October 31, 1914 (?).
It bears a 5-pence green stamp depicting the Holy Crown, which, bears the inscription: 'Military Aid. Widows and orphans 2 fillers "
The letter reveals that the photograph was taken five months before the letter was sent, that is, at the end of 1913 or early 1914. "